20th INTERNATIONAL eSYMPOSIUM ON ADVANCES IN TECHNOLOGY AND BUSINESS POTENTIAL OF NEW DRUG DELIVERY SYSTEMS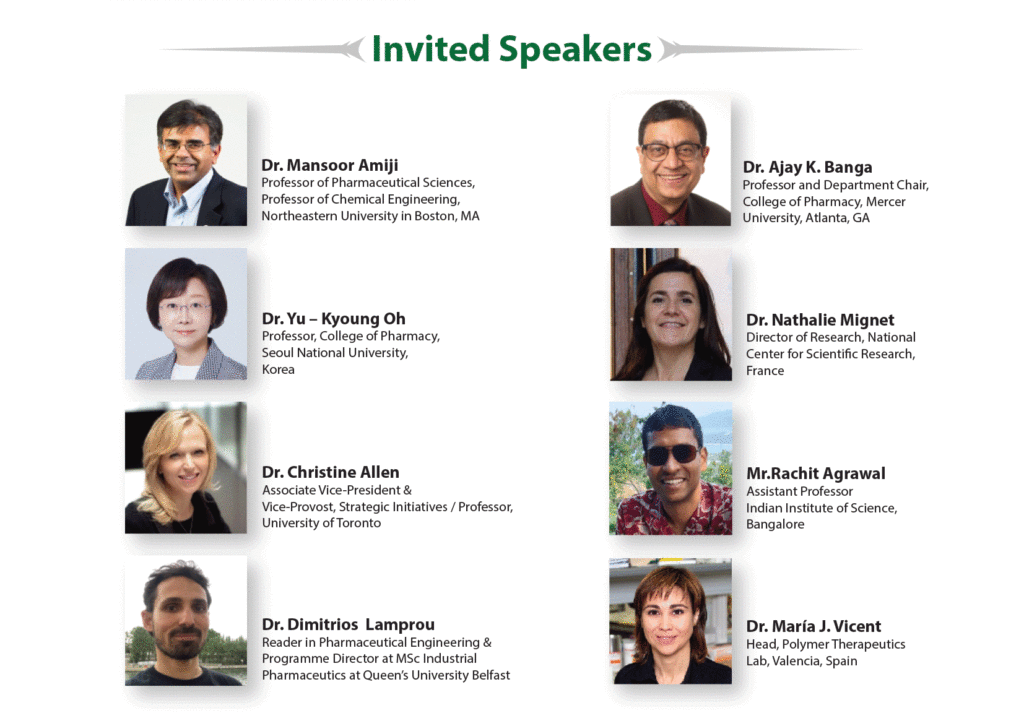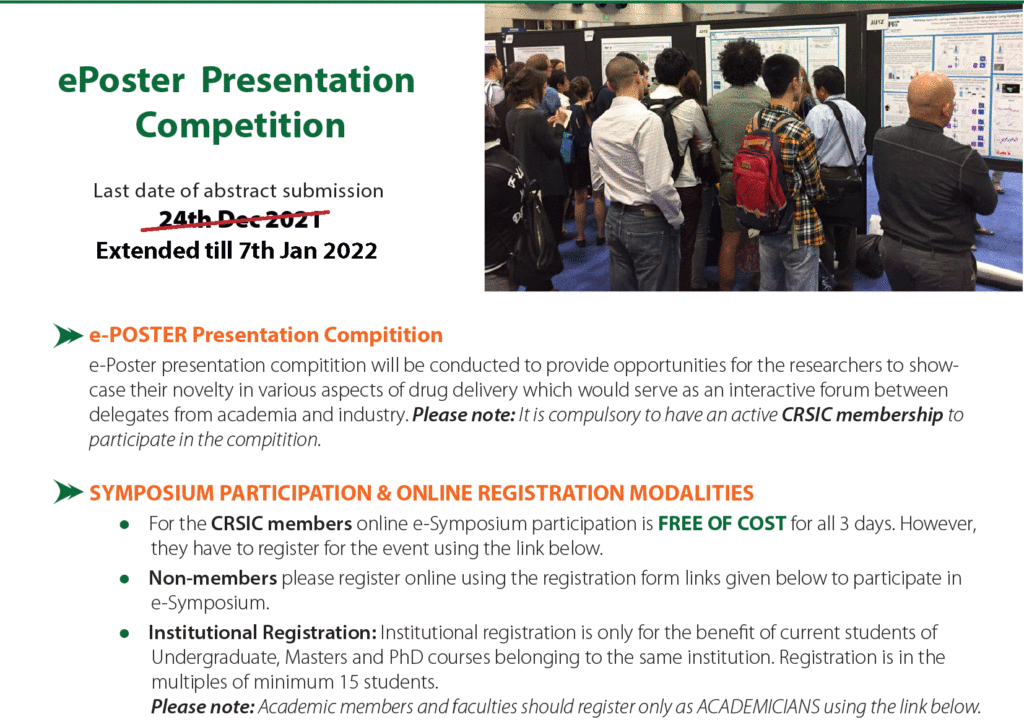 Download the abstract submission guidelines.
Please note: It is mandatory to have active membership of CRSIC to participate in the ePoster Presentation Competition.
To get the membership visit https://crsic.org/membership/
To check the status of your membership visit https://crsic.org/  and login with your registered email id.
List of Accepted Abstracts: https://crsic.org/abstracts/
If your abstract is there in the list of accepted abstracts, start preparing your e-poster and a 3-minute video presentation. Download and use the following ePoster template to prepare your ePoster. We'll inform you about further action.
Contacts: 
In case of any query/suggestion/difficulty do feel free to write to:
Technical contact: Admin@crsic.org
Administrative contact: secretary.crsic@gmail.com
For Advertising during the event: yogeshudct@gmail.com