19th INTERNATIONAL e-SYMPOSIUM ON ADVANCES IN TECHNOLOGY AND BUSINESS POTENTIAL OF NEW DRUG DELIVERY SYSTEMS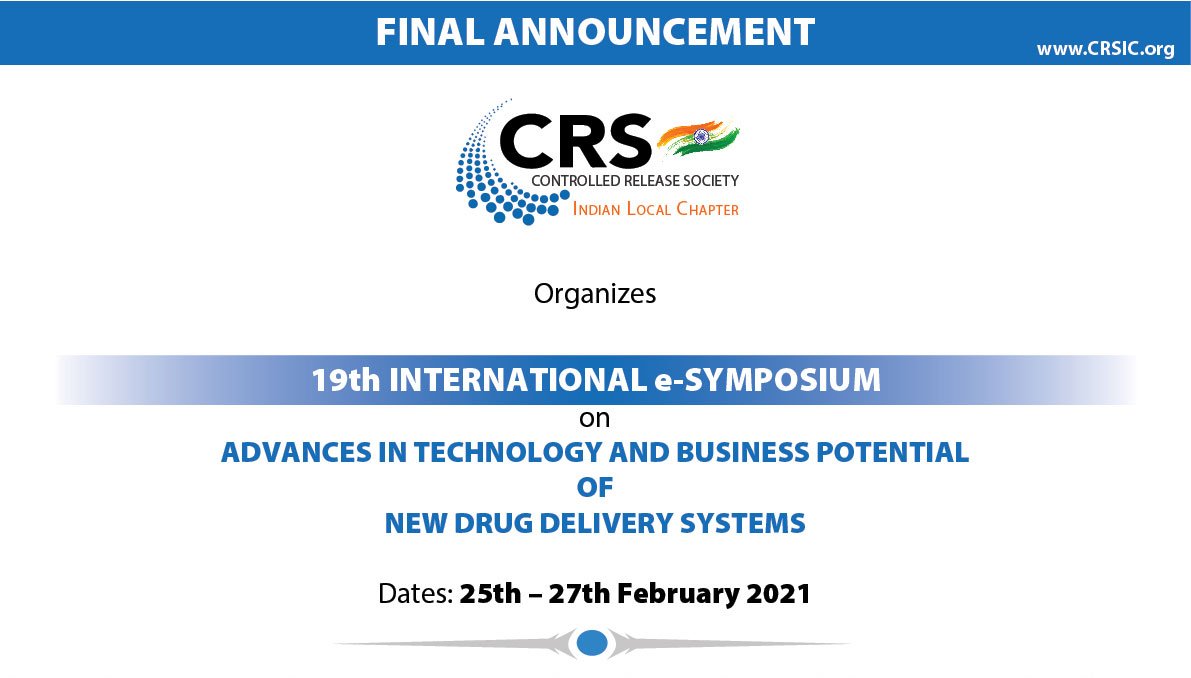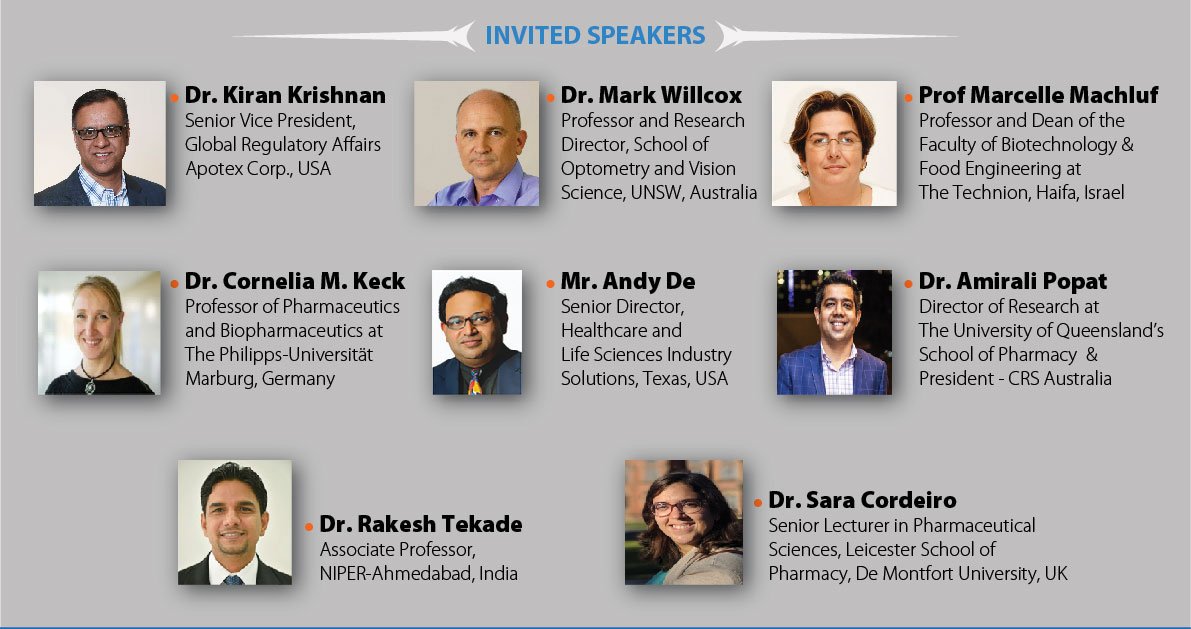 ---
e- Poster  Presentation Competition
 Last date for e-poster and presentation submission – 10th Feb 2021
Students, academicians, and researchers are welcome to present their research related to the theme of the symposium at the e-poster presentation competition.
To view the list of accepted Abstracts click here.
For all whose abstracts are accepted click here to submit your e-poster and 5-min presentation. Make sure you are active CRSIC members.
To avail CRSIC membership click here.
Last date for the submission of e-Poster and Presentation: 10th Feb 2021
The selection for the poster presentation is based on the abstracts submitted.
Abstract Submission Guidelines:
The abstracts should be submitted online. (Abstract submissions are closed now)
The abstracts should be structured as given on the submission form link above.
Abstracts not abiding by the above-mentioned formatting guidelines will be immediately rejected and not considered for the review process.
The last date of submission of abstracts is extended till 25th Dec, 2020.
Intimation of acceptance will be sent by 10th Jan, 2021.
It is mandatory for the presenting author and the corresponding author to avail of membership of CRS-IC if not already a member (for membership details Click here.)
The three best posters will receive cash prizes.
Criteria for Abstract Acceptance
The abstract has not been previously submitted for consideration in other competitions or conferences.
The abstract needs to be based on original research and not review.
The acceptance of abstracts is based on an anonymous peer-review process. The author must obtain the necessary permissions prior to the submission of the abstract.
The CRS IC Scientific Committee reserves the right to evaluate, accept, or reject any submitted abstract.
Young Scientist Award
The selection for this award would be based on the abstracts submitted for the poster presentations. The authors of the selected abstracts will be requested for a 3 minutes video presentation. The best abstract with the best video presentation would be the most eligible candidate for the award. The awardee will represent CRS IC at CRS International virtual meeting at Montreal, Quebec, July 23-28, 2021.
Abstract book
Click here to view: Abstract Book
Click here to download Program Agenda
Click here to download Virtual Symposium Navigation Guide